Celsus celebrates the opening of the Royal Adelaide Hospital.
Construction of South Australia's new Royal Adelaide Hospital, one of Australia's most advanced hospitals is now complete.
The patient move was successfully completed in early September 2017. It is estimated that 85,000 patients per year will be cared for at the new facility and as such it has been designed to create the best possible experience for patients and their family members.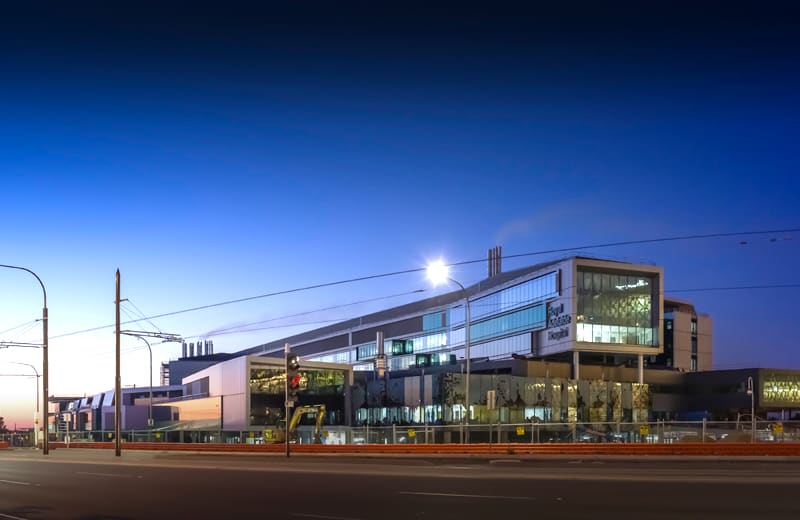 The Public Private Partnership (PPP)
It is a testament to the South Australian Government's leadership and foresight that it committed to building such a significant, world-leading hospital in a pivotal period of economic transformation for the State.
The investors in Celsus, with the backing of 29 national and international banks, comprise some of the nation's and the world's most substantial and successful first-tier infrastructure investors and funds, with extensive experience and expertise in delivering public infrastructure assets around the world. Celsus is strongly committed to the PPP model and has proven that large-scale infrastructure assets such as the newly completed Royal Adelaide Hospital can be successfully achieved through this model.
The Celsus securityholders regard the Royal Adelaide Hospital, and the stunning precinct in which it operates, as a significant opportunity for South Australia to attract further investment to the State.


Construction milestones
Construction milestones have included:
Topping out of the concrete structure – September 2014
Architectural and functional design completion – December 2014
High Voltage infrastructure completion with the connection of two 66Kv supply feeds from South Australian Power Networks to the site substation – December 2014
Last tower crane removed – May 2015
Certificate of Occupancy – October 2016
Technical Completion – March 2017
Commercial Acceptance – June 2017